Our certified technicians have a broad experience in most IT skill sets and will quickly come up with help desk assistance for you. The main advantages of DF IT Solutions Support are: lowest charge-out rates, quick response time, reduction in overall costs including no travel costs, increased uptime for your business, reduced business stress, support will always be just a phone call away in any computer emergency.
If you need an IT Service Desk function but you don't have the time or resources, you should subcontract it to DF IT Solutions!Our strong experience in acting as the Service Desk for specialised software and industry-specific IT services will help your business to grow.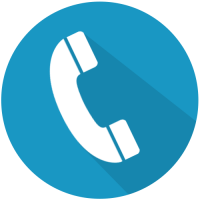 Telephone Assistance
We offer you a professional phone support service. If you need support and would prefer talking with someone over the phone, we're here for you during Australian business hours.
Remote Assistance
Sometimes the best way to fix a problem is to have someone show you how. Remote IT Support is a convenient way for a professional you trust to connect to your computer from a different location and walk you through the solution. To ensure that your privacy and security is maintained at all times, DF IT Remote Assistance only allows…